Best-Seller
Association "Best-seller" is a voluntary, non-governmental, non-partisan and non-profit association, established for an indefinite period to achieve the objectives of the development of civil society and civic values.
Our Objectives
The development of civil society; to advocate for responsible public policy and practical solutions; to support activism in the field of human rights; to encourage and promote the development and knowledge in local, regional, European and international relations and cooperation; innovation and entrepreneurship; and promotion of sustainable development.

History
Best-seller was officially founded in January 2014 by a group of experts and practitioners of youth work that already established international cooperation with other individuals, organizations and stakeholders, and was working on national European level in the previous years.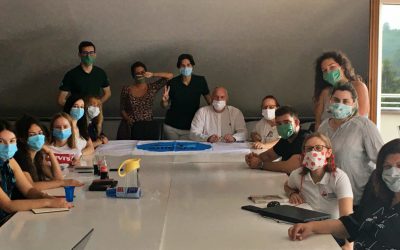 Even though there have been many delays, cancellations or moving towards online activities, we took the advantage of a "window period" that appeared and organized regularly educational meeting with interpersonal skills in Vrnjačka banja, Serbia, from 3rd to 7th of...
read more
The greater danger for most of us is not that our aim is too high and we miss it, but that it is too low and we reach it.