Through the best intentions of popular psychology to explain that we can all achieve or have what we want or imagine, through numerous motivating messages – the most likely outcome is the insight that we have not succeeded.
We were not able to become millionaires in our twenties; we were not able to drive Lamborghini, to own a yacht and to live in large villa with a pool. But what we have succeeded in is to see that the burnout costs a lot, and that the momentary success is not sufficient or pleasant, because it is one point on the path of pure illusion.
And accepting that professional success as defined today represents pure illusion is the greatest blessing we can get.
Why?
First of all, we bound business progress to the concept of money in a quantitative, and not qualitative sense. This means that we are not even aware of the value of the money, because we are overwhelmed by getting it in order to have it more, forgetting what it serves for: to be earned privilege of having (paid) free time that we will spend on personal development and helping others.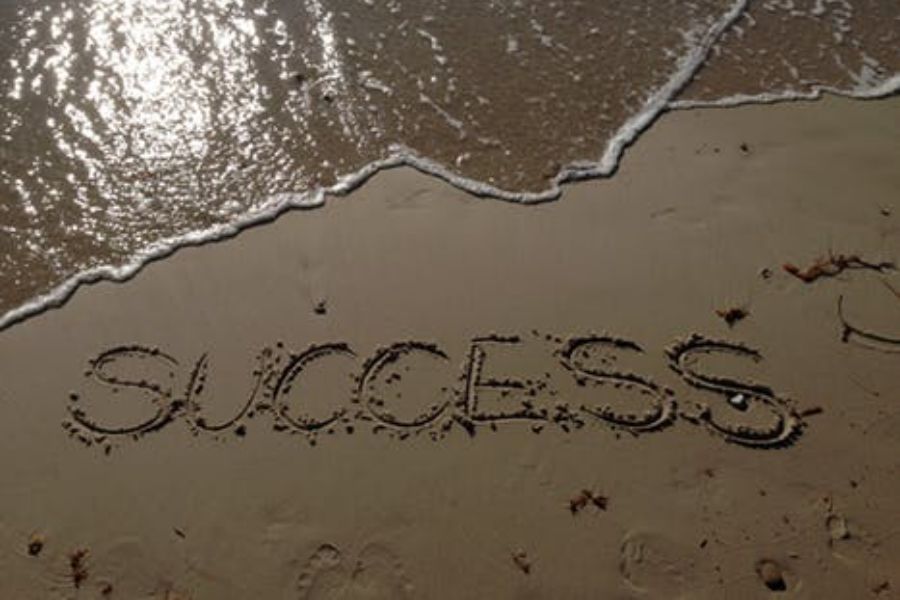 Secondly, the economic, political and social circumstances in which we live are not suitable for flourishment of millionaires, especially if personal hope is the sole basis for becoming the one. Perhaps the reality could be limiting factor, but as soon as we understand our possibilities, competencies and domains – it will be much nicer and easier to let out our true potential that is not overwritten from a motivating sticker.
Thirdly, nor money nor power should be in everyone's hands. They are burdens, physical and psychological, and they influence the creation of our relationships and, consequently, our overall environment. They can be toxic, to cause unreasonable acts and incalculable consequences, especially if they are acquired to satisfy some deeply buried dissatisfaction in a person. With the help of money and power, frustrations are being only reproduced in such persons' minds.
Nevertheless, if you become a millionaire, make sure you are good, gracious, kind and generous. Everything else you do not possess.
Једина истина је да новац и моћ нису оно што сте очекивали нити желели
Кроз најбоље намере популарне психологије да објасни да можемо све што хоћемо и замислимо, и путем салве мотивишућих порука највероватнији исход је увид да нисмо успели.
Нисмо успели да постанемо милионери у двадесетим, нисмо успели да возимо Ламборгини, поседујемо јахту и живимо у вили са базеном. Али оно што јесмо успели јесте да увидимо да прегорелост много кошта, и да и тренутно стечени успех није довољан нити пријатан, јер је он једна тачка на путу чисте илузије.
А прихватање тога да је професионални успех какав се данас дефинише илузија, је највећи благослов који можемо да добијемо.
Зашто?
Као прво, зато што смо пословни напредак везали за појам новца у квантитавном а не квалитативном смислу. То значи да нисмо ни свесни вредности коју новац има, јер смо презаузети прибављањем истог да бисмо га имали више, заборављајући чему он служи: да буде радом стечена привилегија која нам даје могућност да имамо (плаћено) слободно време у којем ћемо га трошити на лични развој и помогање другима.
Као друго, економске, политичке и друштвене околности у којима живимо нису такве да у њима цветају милионери, нарочито ако је само пуста нада основ за постајање истог. Можда је то немила реалност која може деловати ограничавајућа, али што пре схватимо наше могућности, компетенције и домете – биће много лепше и лакше испољити свој истински потенцијал, а не преписан са мотивишућег стикера.
Као треће, нису ни новац ни моћ за свакога. Оптерећујући су, психички, физички, утичу на креирање наших односа и последично на нашу свеукупну околину. Могу бити токсични, да доведу до помућења разума и несагледивих последица, нарочито ако су стицани да би задовољили нека дубоко укопана незадовољства у особи. Уз помоћ новца и моћи, код таквих особа се фрустрације репродукују.
Без обзира, уколико постанете милионер или милионерка, потрудите се да будете добра, милостива, љубазна и дарежљива. Све друго и немате.